Greenhouses are vented to allow warm air to exit the greenhouse and be replaced by cooler air. It is also a way to replace carbon dioxide, which can be depleted in a closed house.
There are ridge vents, side wall vents and open roof greenhouse vents.
Most greenhouse vents are opened and closed mechanically using gear driven motors and are temperature controlled.
Screening is increasingly used to cover vents to prevent entrance of unwanted insect pests.
The ridge vents on this modern gutter connected glass greenhouse have insect screening that opens or folds with the vent.
Screening is effective for eliminating entrance of insect pests from outdoors, but does cut down on air movement.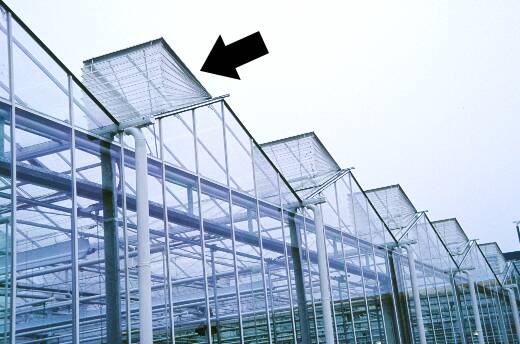 Greenhouses with poly side walls can have the entire side wall open as a vent.
These can either be rolled up mechanically or be deflated/inflated using a small cage fan.
Open sides on the greenhouse offers increased air movement compared to traditional side vents.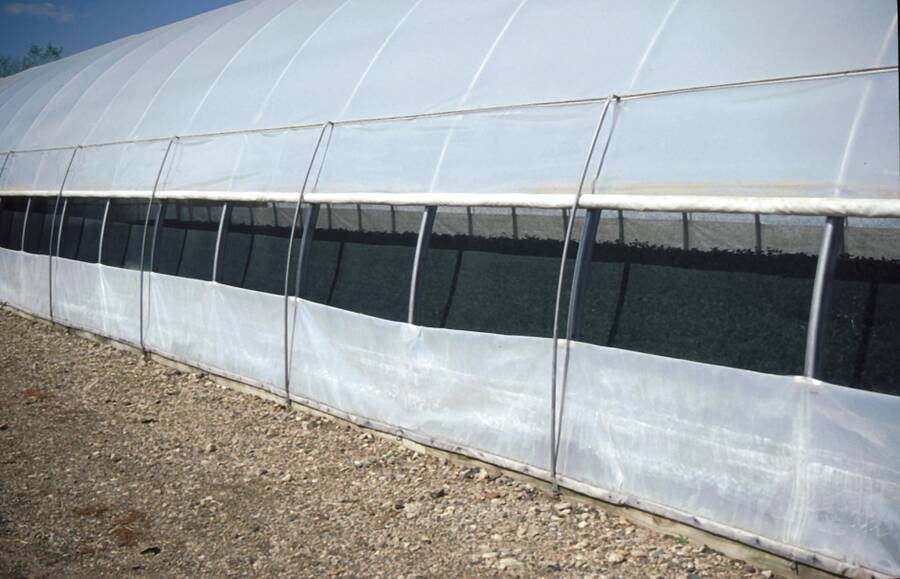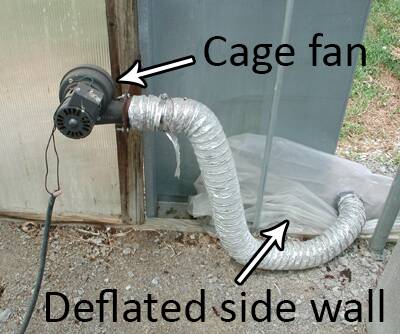 An added advantage is that an entire crop on movable benches can be rolled outdoors during the day and back inside for protection at night.
Greenhouses can also be designed to have the entire roof opened. These are called open roof or retractable roof greenhouses.
These greenhouse come closest to outdoor growing conditions when the roof is open, but retain the qualities of a protected environment when the weather is cold.