Rooting blocks are preformed solid blocks that often have a pre-punched hole for inserting cuttings. They can be made of natural materials like peat or synthetic materials like expanded foams.
Compressed peat blocks expand after they are hydrated. The advantage of rooting blocks is that they can be planted with the rooted cutting or seedling transplant.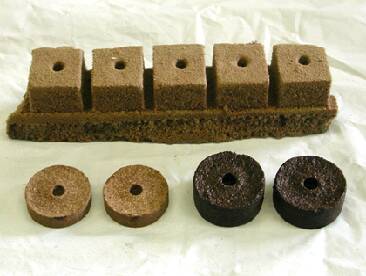 Oasis cubes are made of a synthetic foam material that is a popular rooting medium for several crops including mums and poinsettia.
They are popular because they are light weight, uniform and formulated to provide an appropriate balance between water holding capacity and air porosity.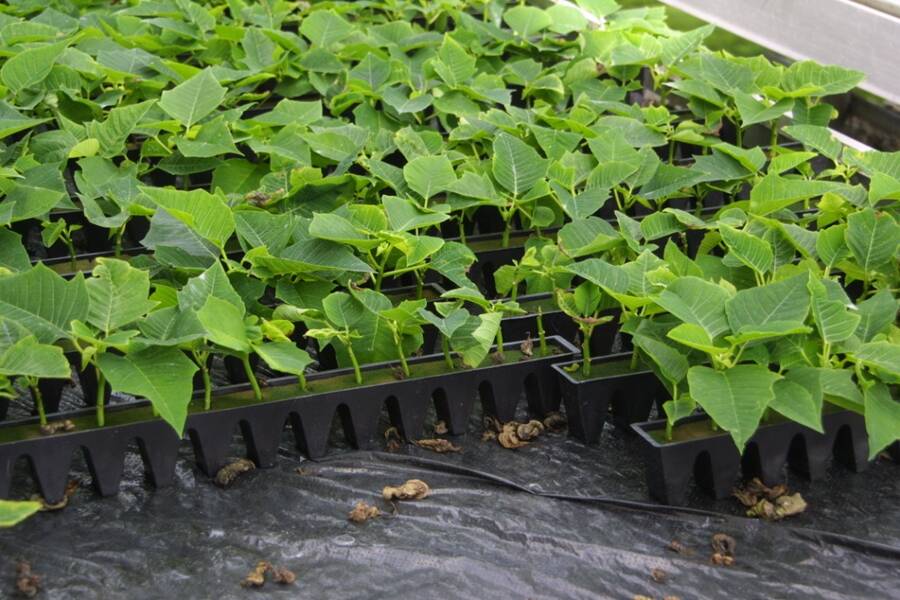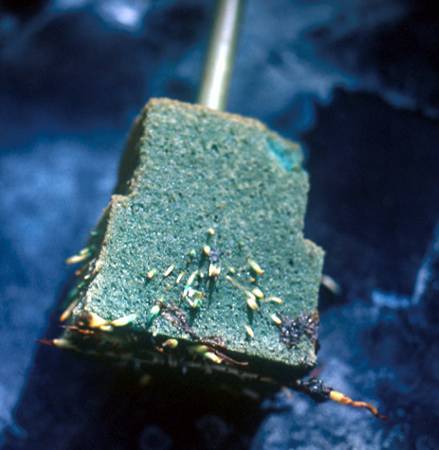 Other rooting blocks include an interesting rooting block that is made mostly of peat but a binder has been added to the peat to create a foam-like cube. These types of blocks contain stabilized media.
It is generally used for specialized uses like rooting microcuttings or difficult cuttings because the price can be higher than other rooting media.