The genetic code for the plant is located on the chromosome. Chromosomes occur as homologous pairs. The number of pairs of chromosomes gives the haploid or (n) number.
The result of meiosis is the production of nuclei in the haploid (1n) condition that make up the gametes found in pollen and ovule. The usual condition for vegetative cells is the diploid or 2n condition.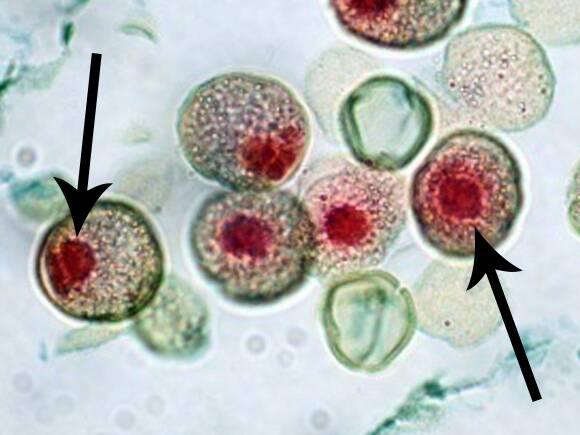 Haploid nuclei within pollen grains of male gametophytes.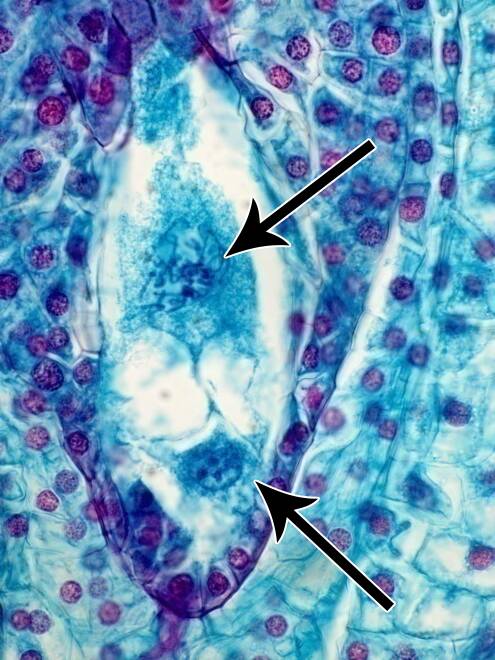 Haploid nuclei within ovule (embryo sac) of female ametophytes.