Talc preparations for auxin application are easy to use. They are premixed by the manufacturer to contain between 100 and 8,000 ppm.
The base of the cuttings are dipped in the talc usually in bundles and excess powder tapped off.
Separate a small portion of the talc for treatment to prevent contaminating the stock container.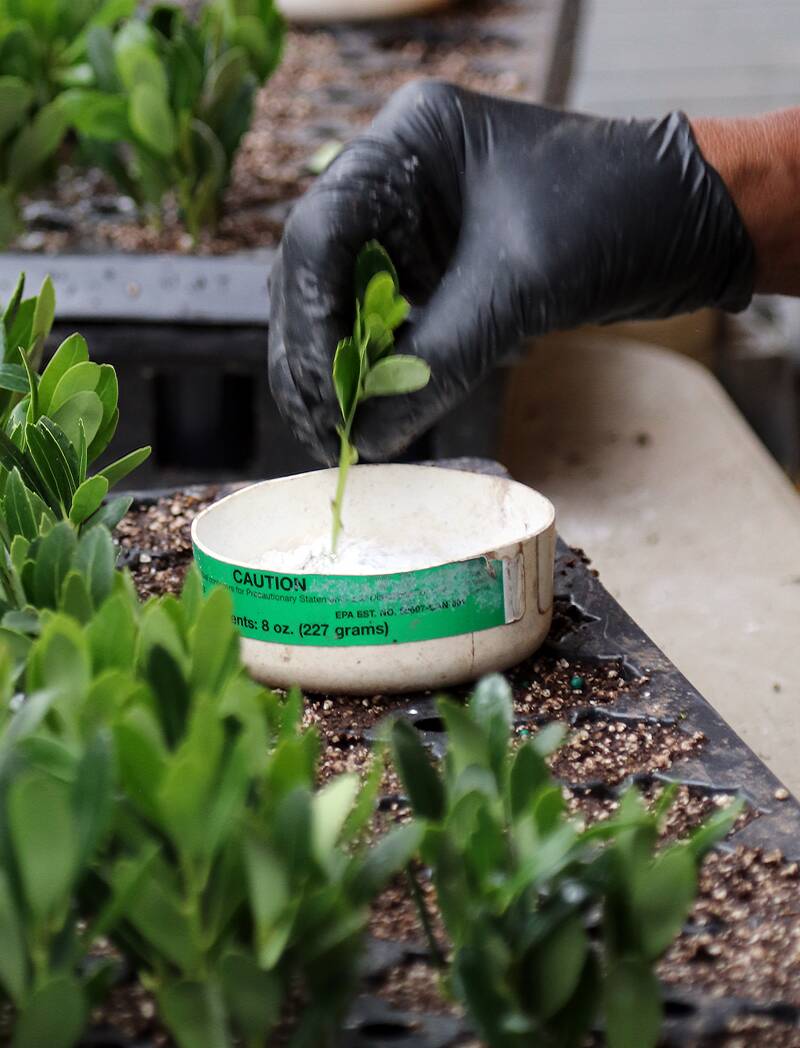 Boxwood cutting treated with an auxin talc preparation.
Auxin in talc is available commercially in several concentrations.
Concentration - 0.1 to 8.0%.
Carrier - talc is the most common.
Effectiveness - an effective treatment, especially for herbaceous cuttings. Sometimes it is beneficial to wet cuttings to get talc to adhere.