The four-flap graft or banana graft is used in top-working small caliper trees.
The bark is peeled away from the rootstock in four flaps.
It is used on pecans.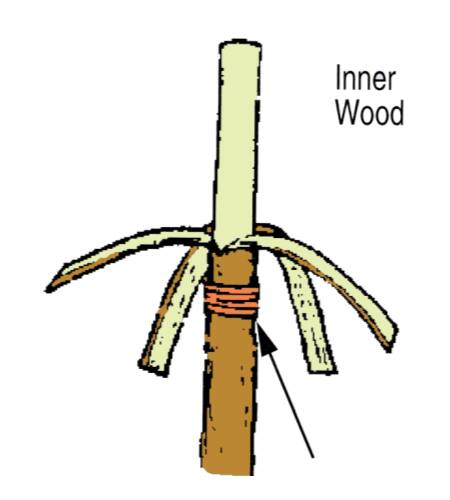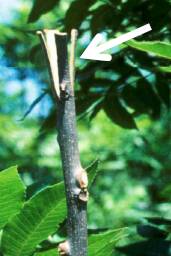 Both the scion and the rootstock should be of equal diameter. The scion is dormant, while the bark on the rootstock must be slipping.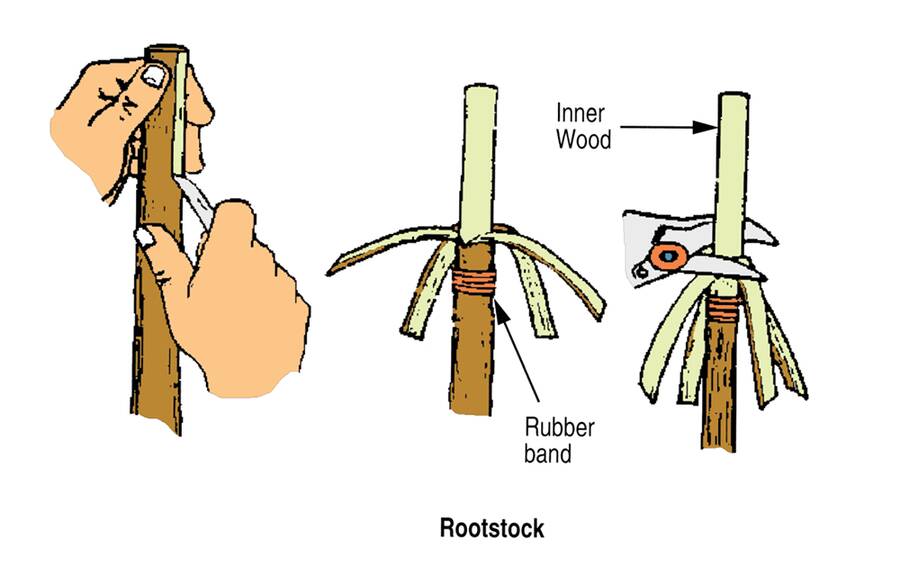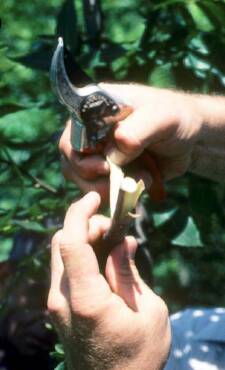 The flaps of the rootstock are pulled over the stripped scion and held in place with a rubber band.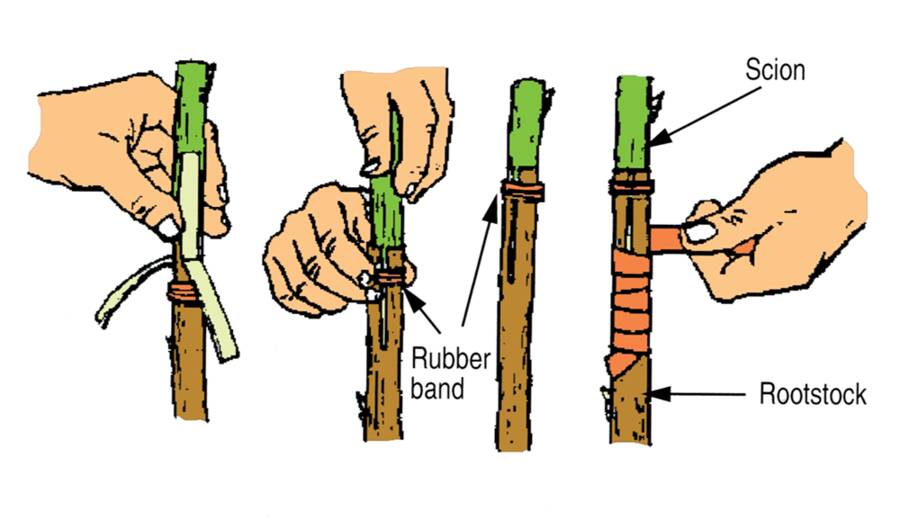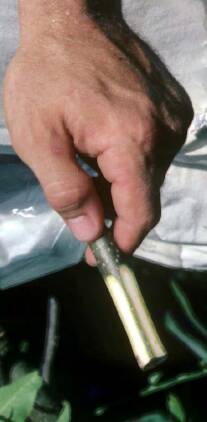 Scion
The entire graft is covered with foil to prevent over heating and a poly bag to prevent desiccation.