There are numerous techniques for doing side grafts.
Side grafts place the scion on the side of the rootstock.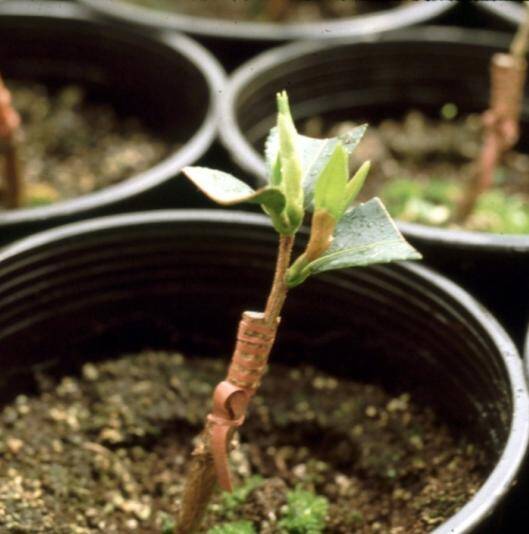 Citrus graft
Side grafting is usually performed as bench grafting with the rootstock potted and just coming out of dormancy.
The scion is dormant.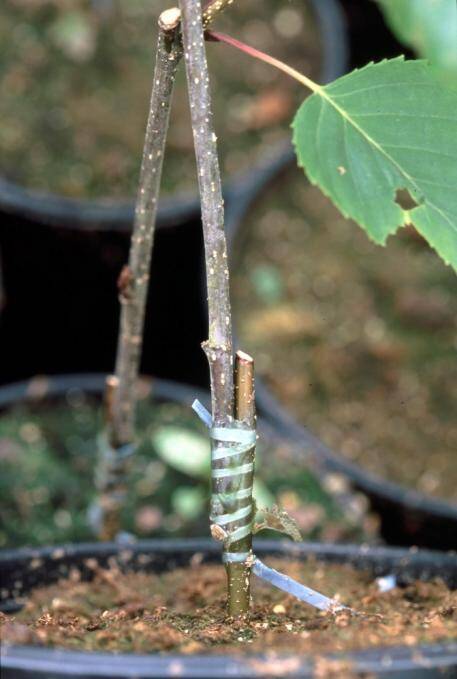 Birch graft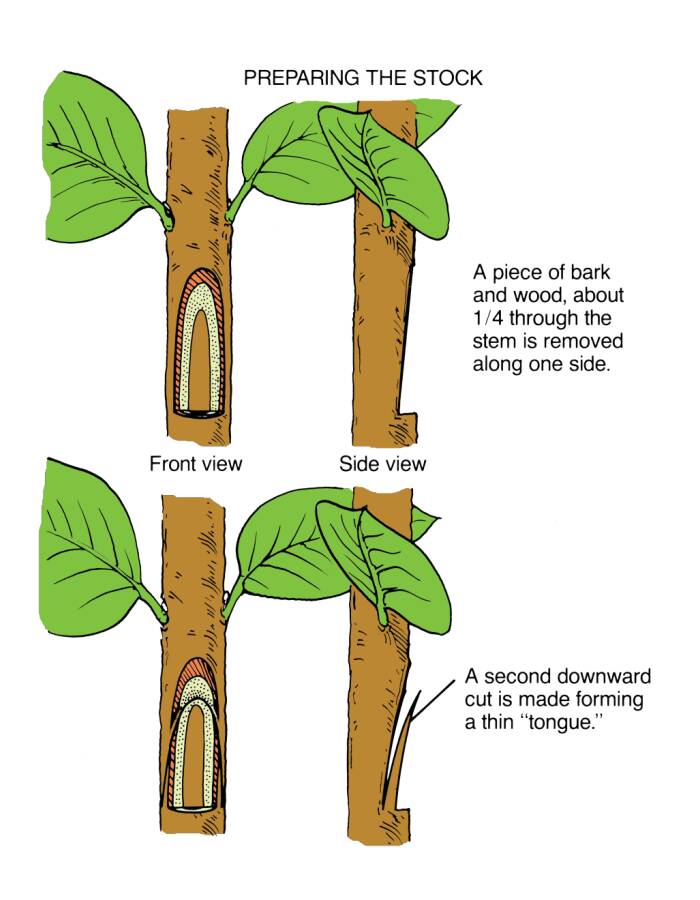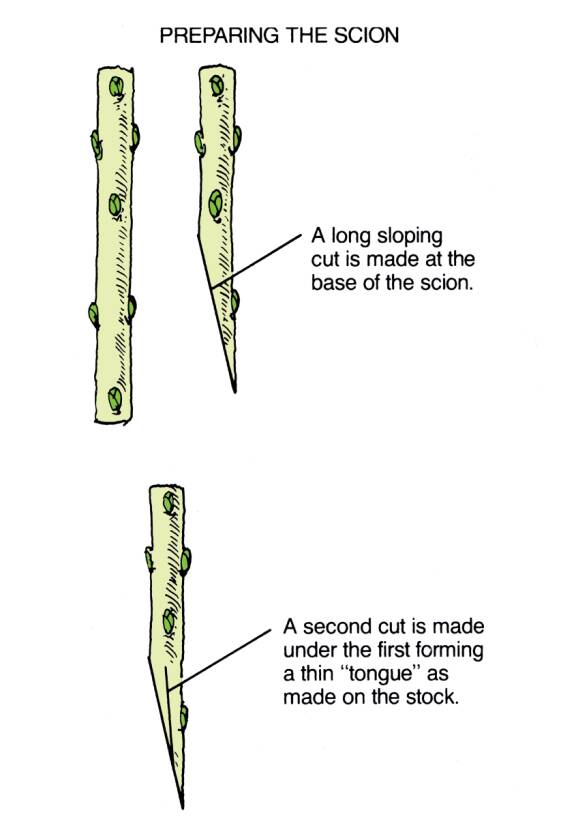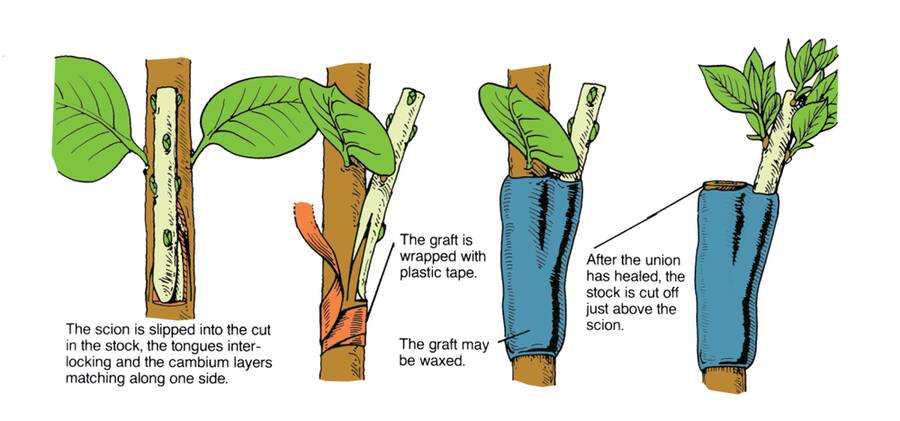 A common side graft is for production of specialty Japanese maples (Acer palmatum). The next series of pages will describe side grafting in maple.
The scion is prepared by removing tissue from both sides of the scion. The scion is inserted into a downward cut in the rootstock.
Notice the buds swelling on the rootstock indicating that it is ready for grafting.
Cutting scion in Japanese maple graft.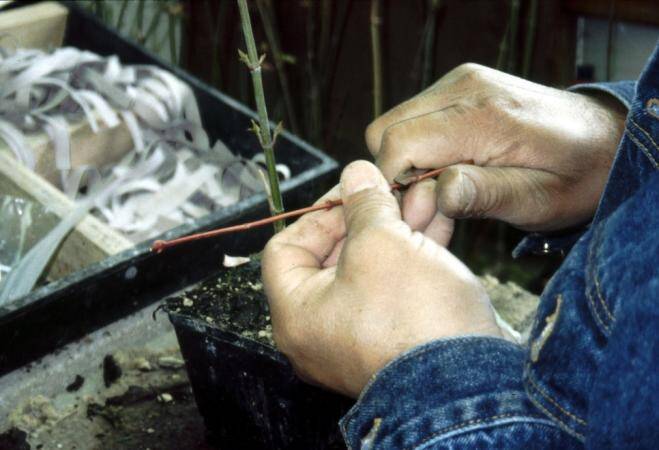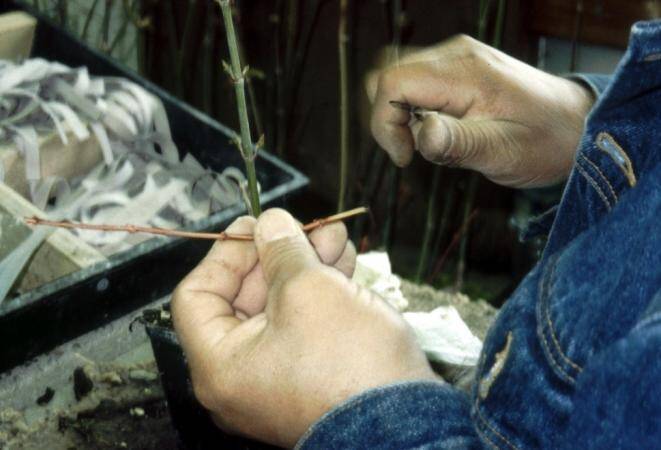 Tying the graft starts at the top of the graft and works its way down the stem. A slip knot allows the banding rubber to be removed easily.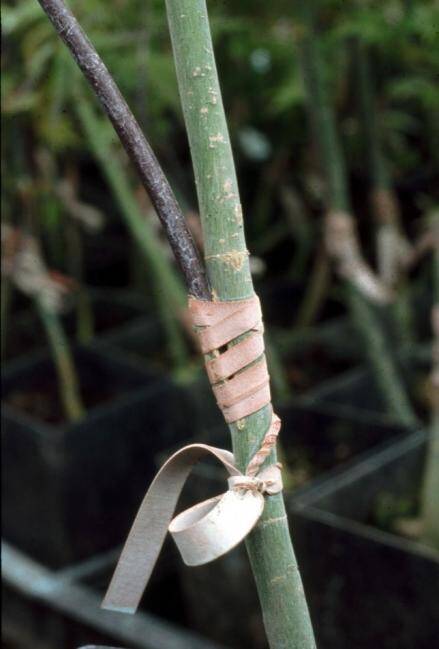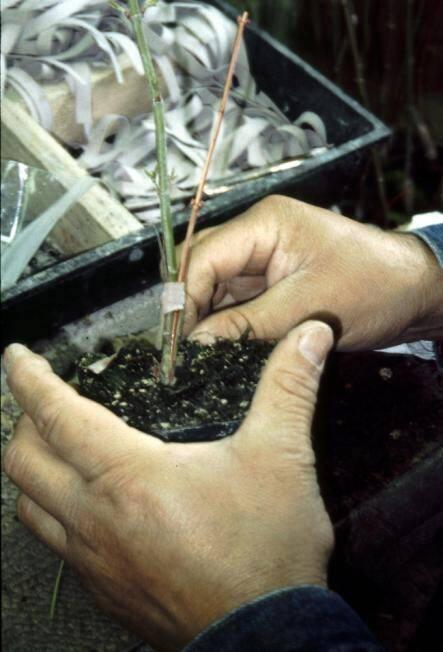 The scion and rootstock must be held firmly together and the cambial regions of both lined up.
The graft union is kept from drying out and the union wil be complete within a few weeks.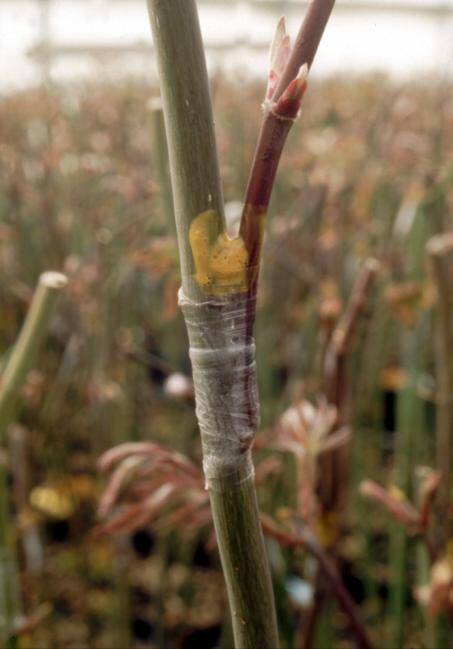 Tied with plastic tape.
Healed graft.
It is important to keep the graft union from drying out while it heals. One approach is to cover many grafted plants at the same time with a cover that reduces moisture loss.
Shown at the right is a cover made of a spin-woven cover to reduce water loss combined with a shade cloth to reduce heating from sunlight.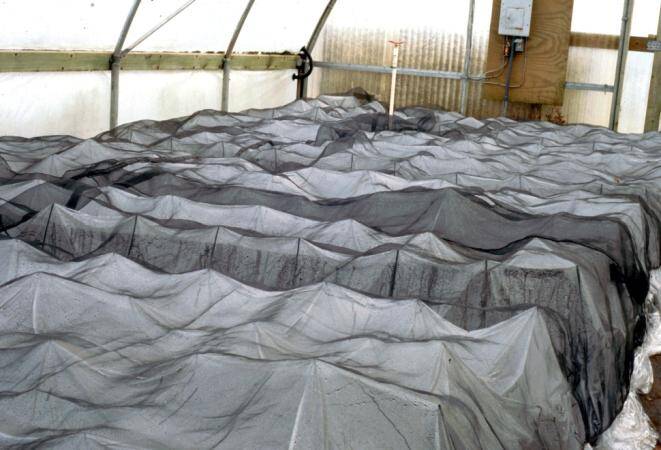 New scion growth needs to be supported with a stake.