Offsets are used to propagate many types of bulbs.
It takes advantage of the natural tendency for bulbs to split or divide as a means of vegetative multiplication.
Offsets can be removed from the mother bulb and used to propagate next season's bulb crop.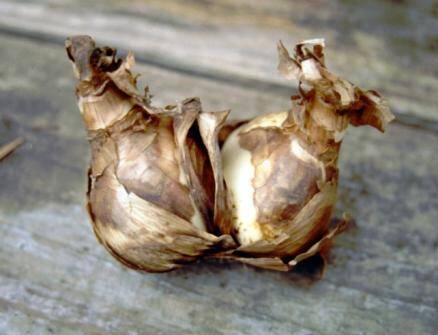 Most tunicate bulbs naturally split into sister bulbs. This is the basis for propagation of bulbs like daffodil (Narcissus), tulip (Tulipa), and small bulbs like glory-of-the-snow (Chionodoxa) and squill (Scilla).
The majority of spring flowering bulbs are produced in the Netherlands.
They are produced in large patches of single colors in the field. Soon after the bulbs bloom in May, the flowers are mechanically removed.
This prevents the plant from expending energy on fruit production and maximizes bulb size.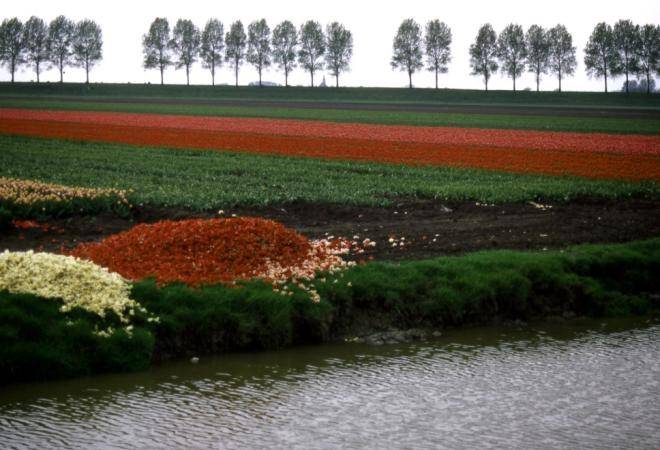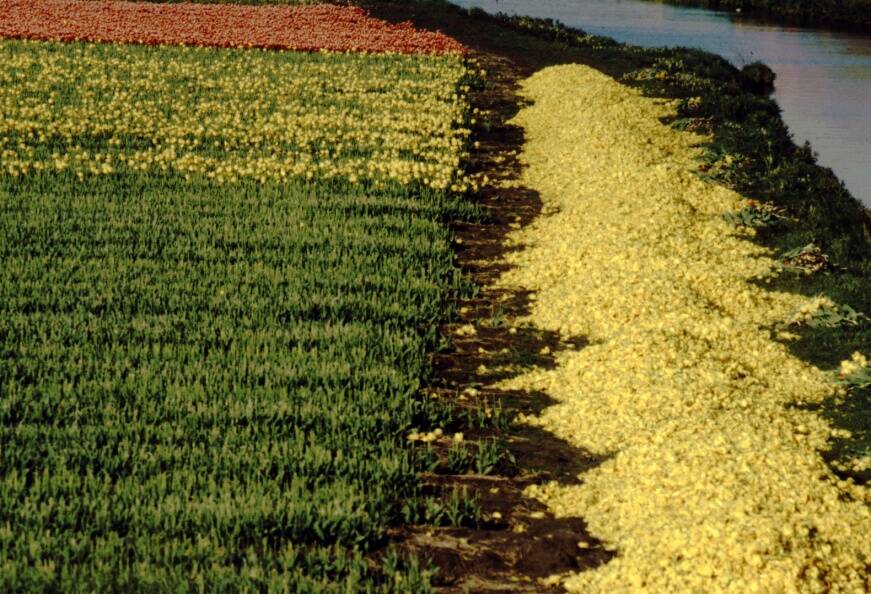 During the summer, the foliage dies back and the bulbs are dormant.
At this time, they are lifted from the soil mechanically and allowed to dry in the field.
Illustrated to the right and the next series of pages is the propagation and production of daffodil bulbs in the Netherlands.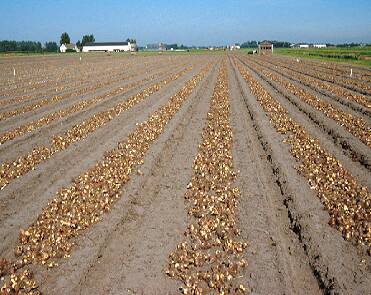 Bulbs are taken from the field and placed in boxes to be brought to the grading shed.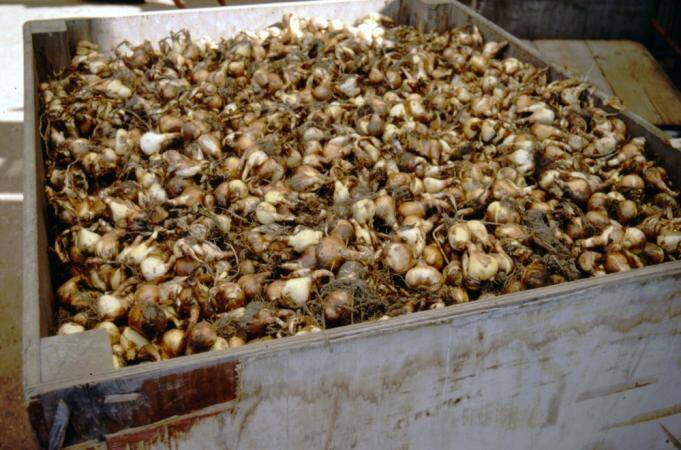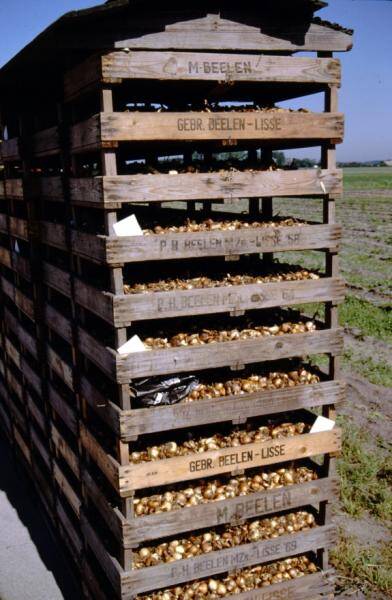 The bulbs are dumped onto a conveyer where they are moved to a sorting table.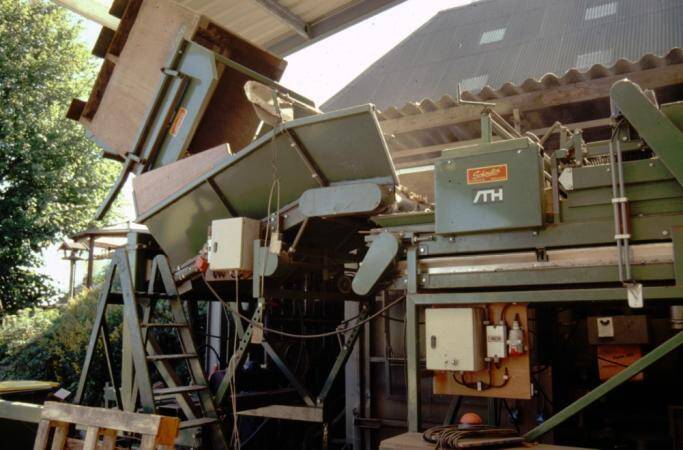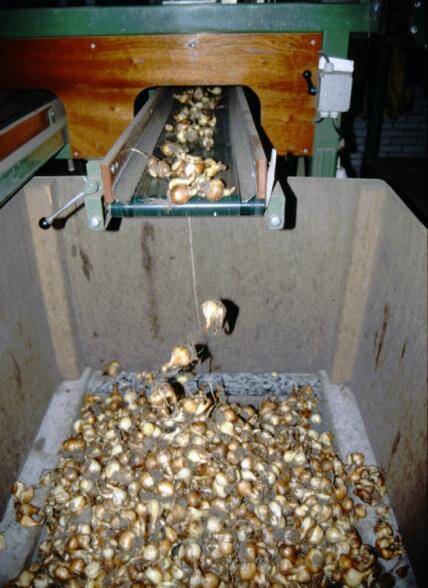 The offsets are separated from each other and graded by size.
Some of the bulbs will be large enough for sale to consumers, while others will be retained for propagation material for next year's crop.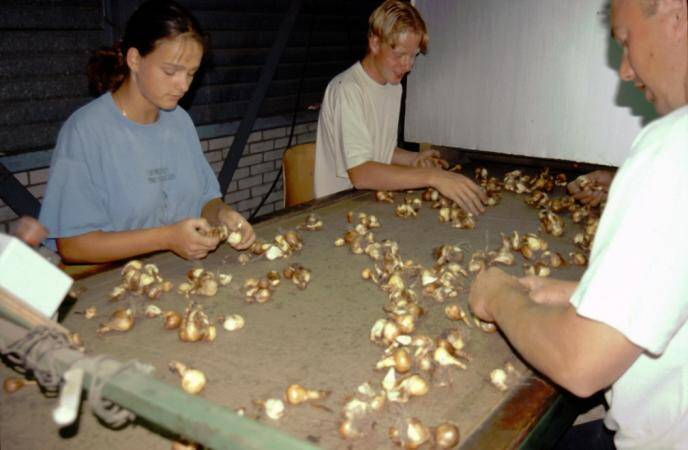 Graded bulbs are stored in large cold rooms with temperatures held around 55°F (13°C) until they are packaged for sale.