Geophytes is an inclusive term for species that produce a modified underground structure used to store food and adapted to survive periods of harsh environmental conditions.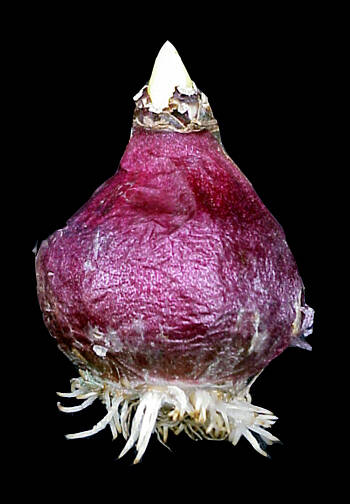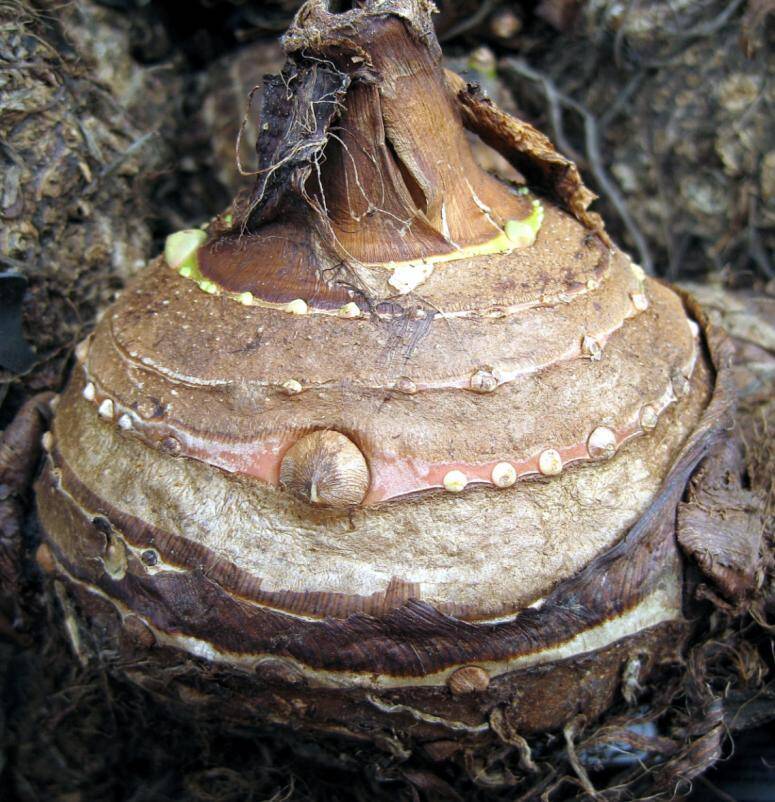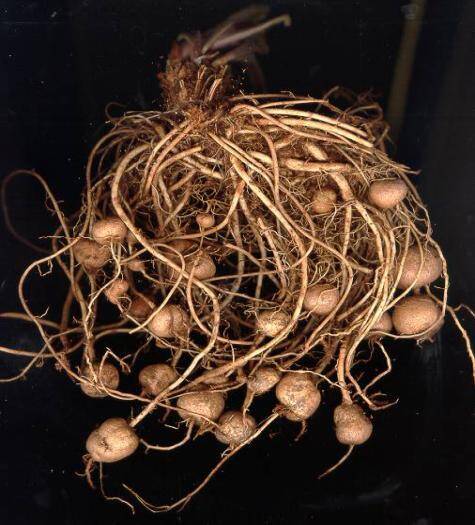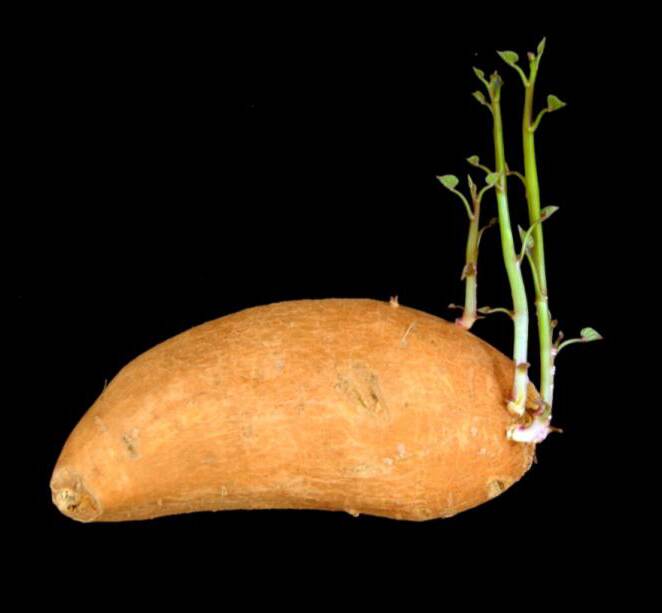 The two principal climatic yearly cycles for which they are adapted are the warm-cold cycle found in temperate areas, and the wet-dry cycle found in Mediterranean, tropical and subtropical environments.
Geophytes include bulbs, corms, tubers, tuberous roots, tuberous stems, rhizomes and pseudobulbs.
Structure
Characteristics
Plant Species
Bulb
A short modified stem enclosed in fleshy leaves (scales) modified for food storage.
Tulip
Daffodil
Lily
Corm
Underground modified stem with compacted nodes with lateral buds and a papery covering.
Crocus Liatris
Gladiolus Freesia
Tuber
Swollen underground stem modified for food storage. Similar to a corm but lacks papery covering.
Potato
Caladium
Anemone
Tuberous stem
Flattened swollen stem made by enlargement of the hypocotyl. A perennial structure.
Cyclamen
Gloxinia
Begonia
Tuberous root
Enlarged fleshy root with shoots produced at one end and roots at the other.
Dahlia
Sweet potato
Iris
Rhizome
Specialized storage stem that grows horizontally at or just below the soil surface.
Bearded iris
Bamboo
Ginger
Pseudobulb
Above-ground, enlarged stem found in orchids.
Cymbidium