Bioreactors are automated systems for growing tissue in culture. They can be used to propagate plants or simply multiply cell suspensions.
Bioreactors were originally developed to grow microorganisms for fermentation or secondary product production for industrial use.
These devices introduce fresh medium into the vessel, remove the spent medium and provide environmental control.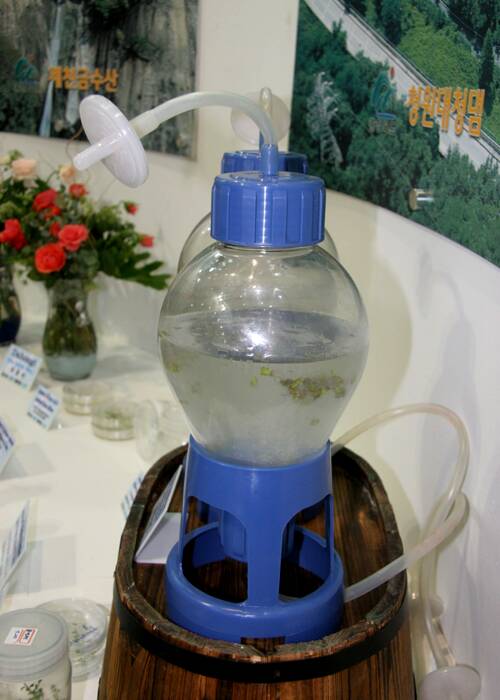 The temporary immersion bioreactor system uses pumps and filters to immerse tissue in nutrient medium for short durations before draining away. A pump (left image) pushes media (middle image) into the bioreactor.