Rooting microcuttings is the third phase of micropropagation. The objective for this stage is to develop roots on the base of the stem in a similar fashion to other types of stem cuttage.
Some microcuttings root easily when placed on a basal medium without hormones.
More difficult-to-root species are treated with auxin.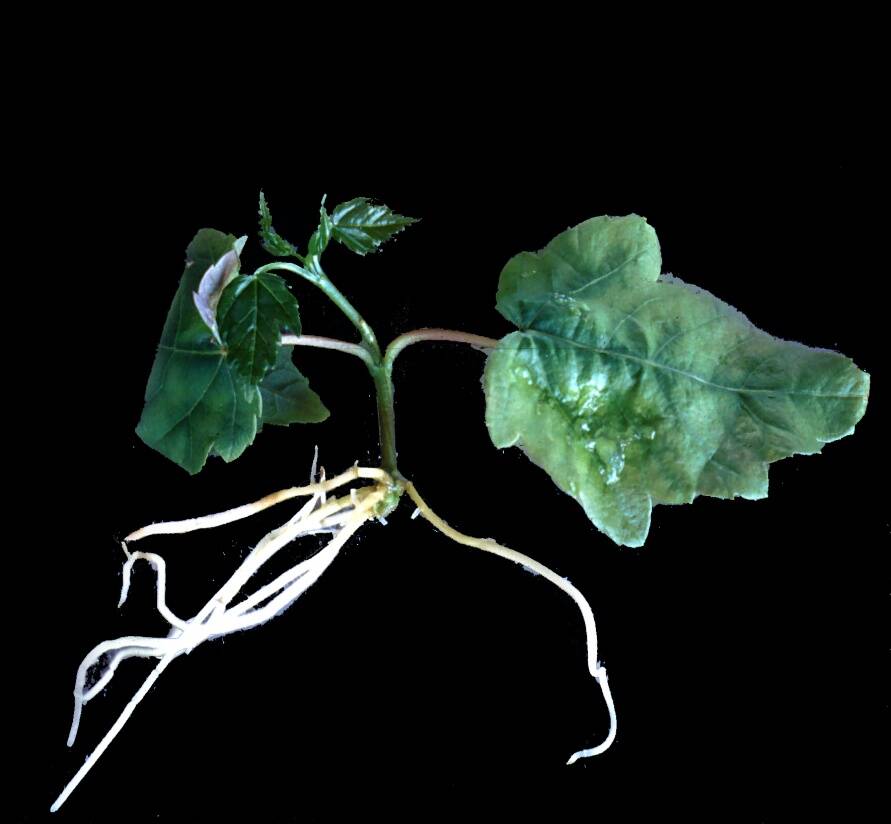 Microcuttings can either be rooted in vitro or ex vitro.
In general, microcuttings rooted ex vitro have a more normal root system and acclimatize to a normal growing environment better than cuttings rooted in vitro.
However, the propagator has more control over the rooting environment in vitro and this method may fit their production scheme better.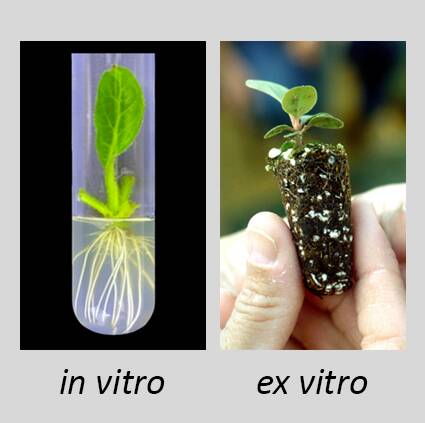 Microcuttings are inserted directly into the rooting substrate often using forceps to handle the small cuttings.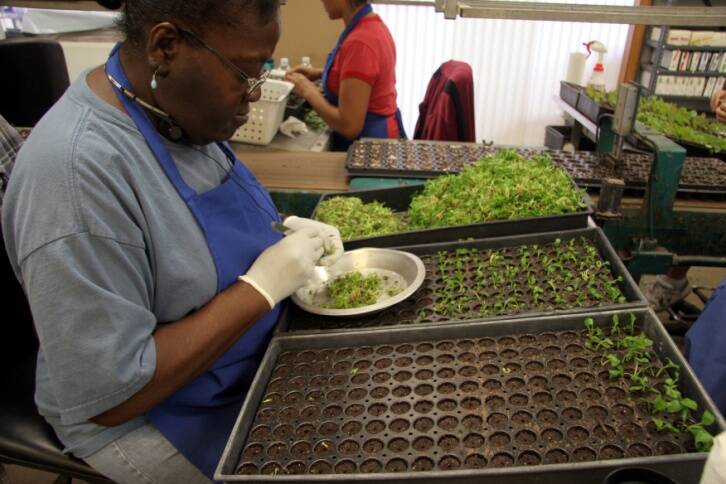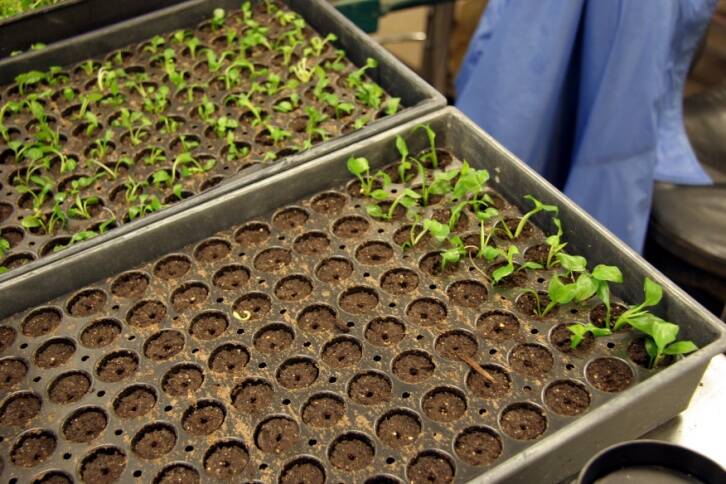 At each work station the technicians have their rooting flats, a syringe bottle to spray microcuttings periodically to keep them from drying out.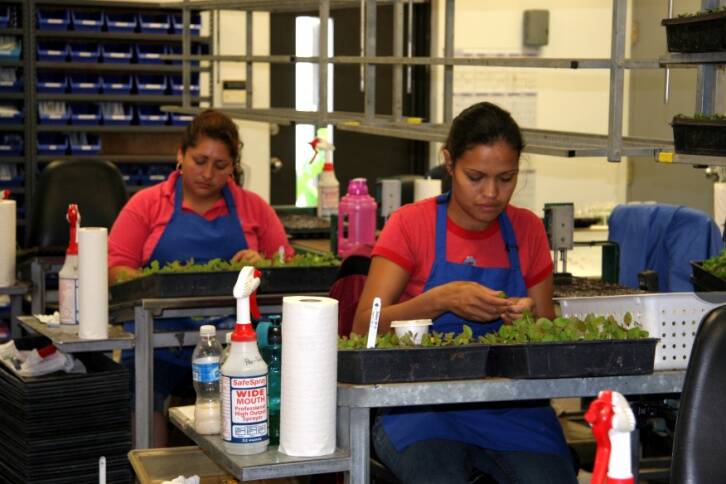 Technicians sticking microcuttings at a workstation.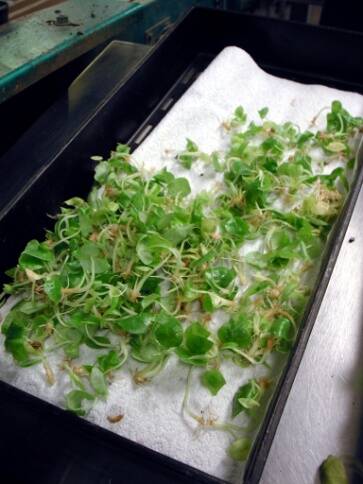 Microcuttings after the agar has been washed off.
Sticking microcuttings.



Click on the button below to see microcutting video.
Auxin can be applied to microcuttings prior to sticking.